Lone Soldier
Lone Soldier is part military thriller, mistaken identity and complicated star-crossed love story. Fast-paced action is paired with meticulously researched historical events.
Purchase on Amazon
Go on a Journey
Dive in the story right now.
Lone Soldier brings alive the shifting motivations and allegiances of larger-than-life characters during the early 1970s, some of the most significant years in the history of Israel and the United States. In the spirit of Herman Wouk's novel, The Winds of War, Lone Soldier is part military thriller, mistaken identity and complicated star-crossed love story. Fast-paced action is paired with meticulously researched historical events.  Lone Soldier features a mixture of real and fictional characters to create a sprawling epic of the tensions between Israel and the U.S. and between a range of social classes in a time of love and war. What emerges is the portrait of one man in particular, Arik Meir, a hero for his time – and for all time.
Purchase on Amazon
Meet the Characters
Arik Meir
Born into poverty, Arik is an only child, a loner from the wrong side of Los Angeles. His father, injured during the 1948 Israeli war and unable to work, depends on Arik for everything. An outstanding athlete, Arik tries to fit into the mainstream Jewish community, but he feels like an outcast. He's smart and handsome, but that's not enough to be accepted. The only place where he's comfortable is in the African American community, where he's accepted unconditionally. Arik gives up everything dear to him to join the Israeli Army as a lone soldier.
Dahlia Gilad
Dahlia, the daughter of the Israeli Ambassador to the United States living in Washington, DC, is a beautiful, smart, athletic teenager with a bright future. She's Israel's junior-division tennis champion, who speaks four languages, and has travelled the world. But she is also spoiled, immature, impressionable, and prone to making rash decisions. She can be sweet, but despite her "sophistication" she is surprisingly sheltered and isolated from the real world. Her naiveté nearly costs her life.
Ze'evi Ehrenreich
A handsome, smart rogue, the son of one of the wealthiest Jews in the US who grew up in the lap of luxury. Ze'evi is extremely sophisticated socially, mingling with the sons and daughters of America's business elites, political figures, as well as Hollywood celebrities. Although extremely well thought of amongst his peers, Ze'evi harbors a dark side. As his relationship with Dahlia deepened he draws her into his world of shadows.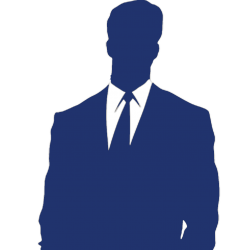 Benny Gilad
The Israeli Ambassador to the United States, Benny is ambitious, distinguished and successful with a dark secret. He loves his family, but he is determined that nothing should interfere with his career. He is persuasive and charismatic but within the family, he is overbearing, protective and opinionated. His actions nearly destroy them.
Mikki Zohar
Mikki Zohar is a beautiful and brilliant Israeli intelligence officer.  She comes from a well-known military family. Though she is tough, Mikkey is soft inside especially when she's with Arik.  Her family is warm and embracing, adopting him as one of their sons.  Mikkey will do anything for her country, but mostly anything for Arik.
Ze'ev Meir
Ze'ev Meir, Arik's father, is a former boxer and Holocaust survivor who immigrated to Israel and then lost a leg heroically in the 1948 war. For some reason, he got no government compensation for his loss and ended up in LA. Unable to work, he became dependent on his brother which made him angry and morose. Chronically battling complications from his injury, he constantly vents his frustration on Arik, who makes it his mission to find out what happened to his father.
A Story About...
Romance
Two flawed characters meet in summer camp and want to marry, but circumstances separate them. Read how Arik and Dahlia change when they go their separate ways ….
Heroism
Arik is an athlete par excellence - but being a soldier requires more. Can Arik make the right choices as he comes of age into adulthood?
Identity
Throughout the book, Arik tries to find out who he is and what is his purpose. Living in the shadow of his father's shattered life Arik struggles to find the roots of his family's suffering.